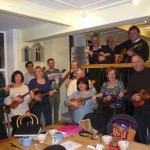 Our regular sessions are on the 2nd and 4th Thursdays of each month at 7.30 pm. – 9.30 p.m. The Old White Lion Hotel at the top of Main Street in Haworth. Venue and dates sometimes changes so please check here for details.  You can also find HUG players at the Bay Horse Inn, Oxenhope for an informal session on most Tuesday afternoons between 2.00 and 4.00 p.m. Just turn up!
---
UPCOMING EVENTS
We've been invited back by the Active Seniors Group who meet at St Peter's Church Hall, Moorhead Lane, near Saltaire roundabout. They meet from 2-4 pm, but we will be performing a 45 minute set from approx. 2.15 to 3.00 pm. Be there in good time to set up.  We already have enough players for this – thanks!

Our regular HUG session.  We'll be well into rehearsals for our Christmas concerts – Must Be Santa!!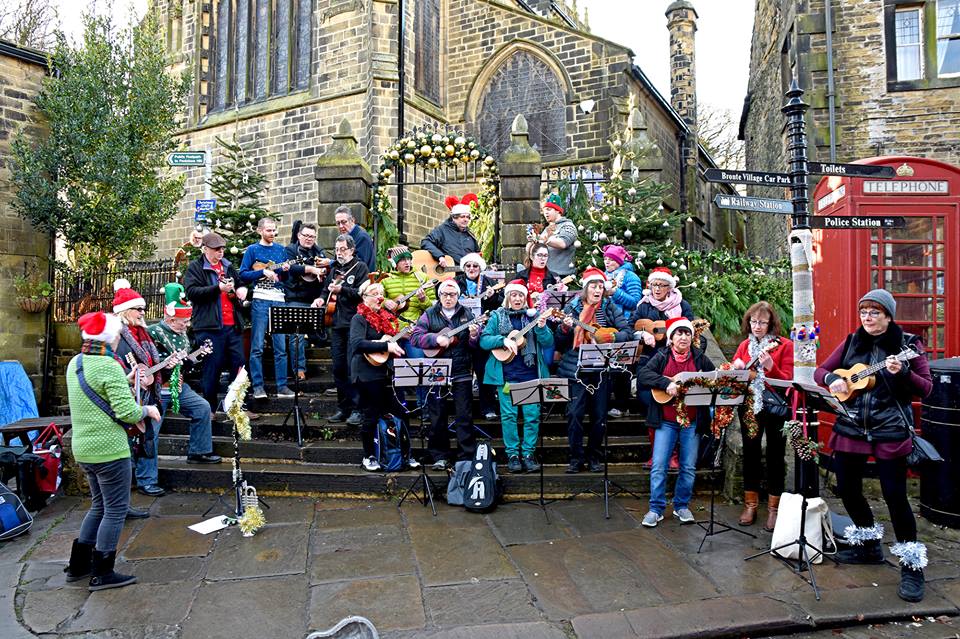 This is to confirm the details for the Christmas Celebrations in Haworth on Christmas Market weekend . HUG will be playing from 12 midday starting by the Bronte Parsonage Museum Shop, followed by the Church Steps and finishing in Haworth Park approx. 1.45 pm to 2.15 pm. Wrap up warm and wear your Christmas hats, reindeer accessories and sparkly bits everyone!
Wrap up warm!! Once again HUG are invited to play at Holden Park Christmas Sing in Oakworth.  Please let Julie Lever know if you are planning to be there or email haworthukulelegroup@gmail.com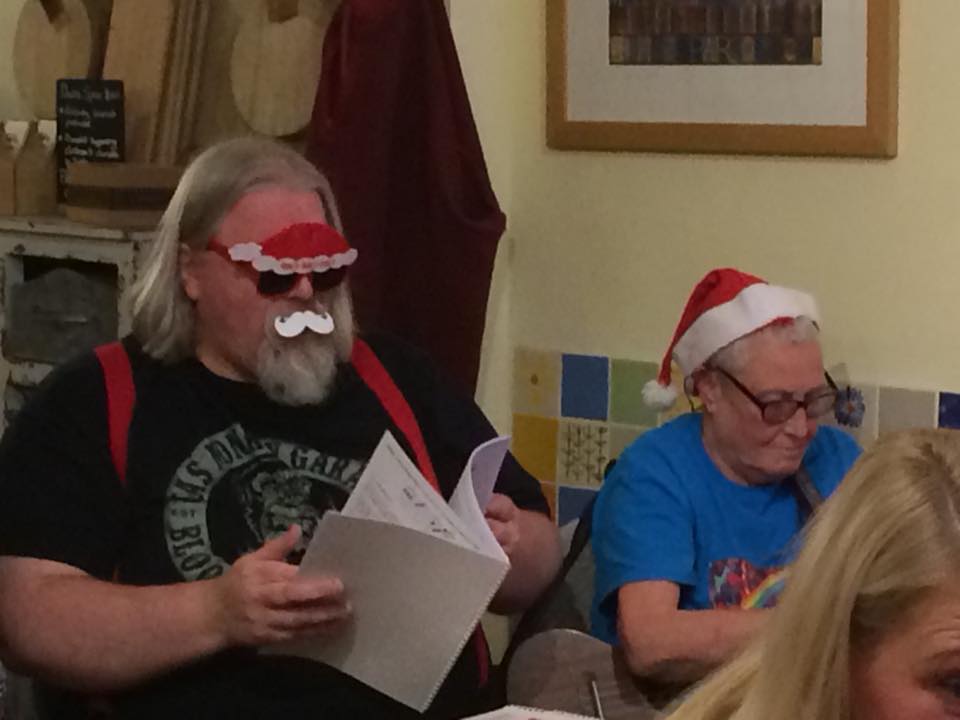 Eat, drink and be merry whilst playing some of our favourite Christmas tunes and wearing silly hats and jumpers (optional but encouraged).  We'll be carrying on until the slightly later time of 10.30 p.m. to allow for even more merriment.
HUG has been invited to provide an afternoon's festive entertainment at Thornfield, Station Rd, Haworth. We need to be there 2.00 pm for a 2.30 start. We can only have a maximum of 10 people and we now have enough – thanks!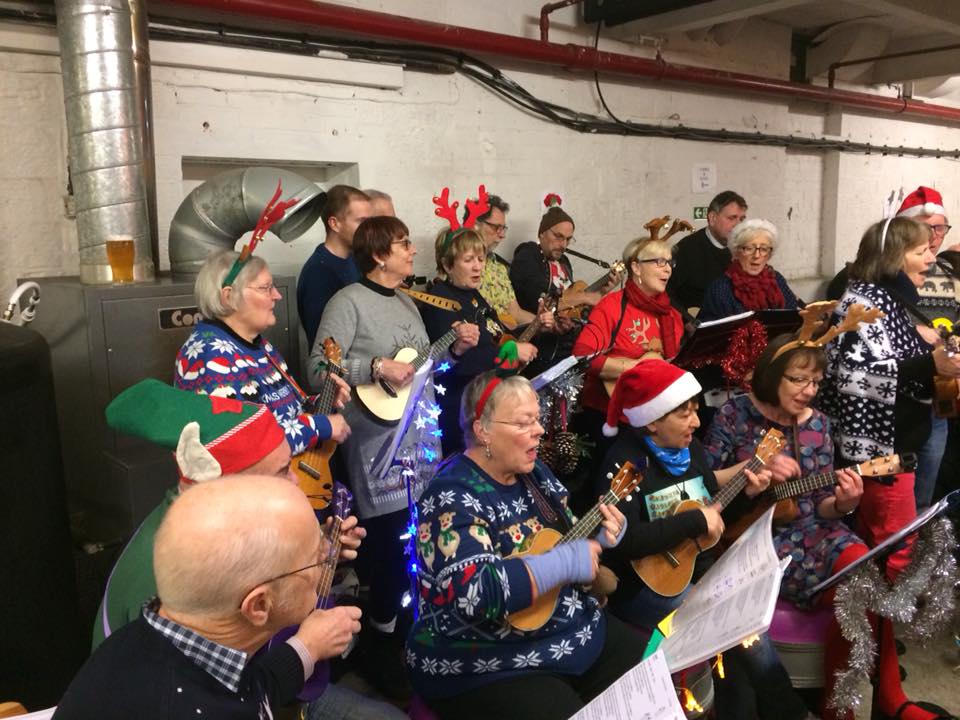 HUG has been invited back to play at Wishbone Brewery's Christmas Bar.  Times to be confirmed.
---
 PAST EVENTS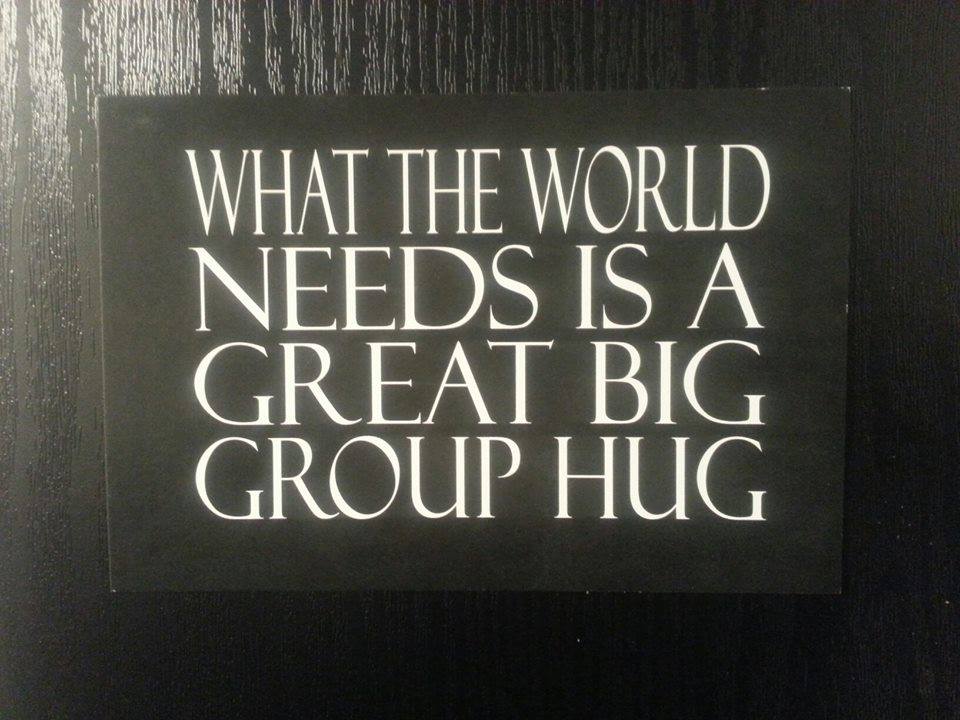 HUG has been asked to play for a group of older people who meet for a social afternoon between 2.30 pm and 4 pm. Need to be there in time to start playing about 2.45 latest. They meet in the Communal Lounge, so we probably don't need more than 12 playing.

Our regular HUG regular session – all welcome!  As well as playing a few old favourites we'll be brushing up on our festive hits ready for our Christmas gigs.  Ho ho ho!

Our regular HUG session at the Old White Lion.  All welcome – beginners and established players.
Our regular HUG session – all welcome!
Our regular HUG session – all welcome!
More summer fun at our regular HUG session.
SET LIST – KINGS ARMS, SUTTON IN CRAVEN
Here is the set list for the gig at the Kings Arms, Sutton in Craven on 19th August.  Please have the songs in order in a folder or book and be ready to skip a page if necessary because of time constraints.  We'll need to share music stands as there won't be room for one each on the stage area and we'll be outdoors so bring pegs to clip the pages down. He's hoping for fine weather.   See you there!
Bad Moon Rising (2016)

I've Just Seen a Face (2016)

Don't Worry, Be Happy (2014)

Chains (2016)

Sailor (Stop your Roaming) (2018)

Deadwood Stage (2017)

All About You (2017)

Shake Rattle and Roll/Hound Dog medley (2016)

Runaway (2014)

10.

Que Sera (2017)

11.

Folsom Prison Blues (2016)

12.

Da Doo Ron Ron (2017)

13.

Twist and Shout/La Bamba medley (2016)
HUG Regular session – all welcome!
Unfortunately HUG are not able to play at the Haworth Festival Music in the Park event this year.  There'll still be lots of great music on though so if you are in Haworth please go along and enjoy the festival.