HUG was established in March 2012 as small group of beginners who shared the common interest of wanting to learn and play the ukulele. We've learned and developed together and new players have joined us along the way.  There is now a group of around 30 regular players of varying abilities who get together twice a month.  There's no pressure to come to every session – people come when they can.
We're always happy to welcome new players and although we don't do formal 'learn to play uke' lessons we can get you started and before you know it you'll be working your way through our songbook.  We think it's quicker and easier to learn to play as part of a group where you are having fun and there are always helpful HUG members around to give a hand.
At each session we contribute £3 each  as 'subs' to our funds and that helps to support our activities, put on workshops to improve our playing, pay for printing and occasionally buy cake!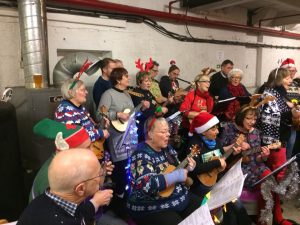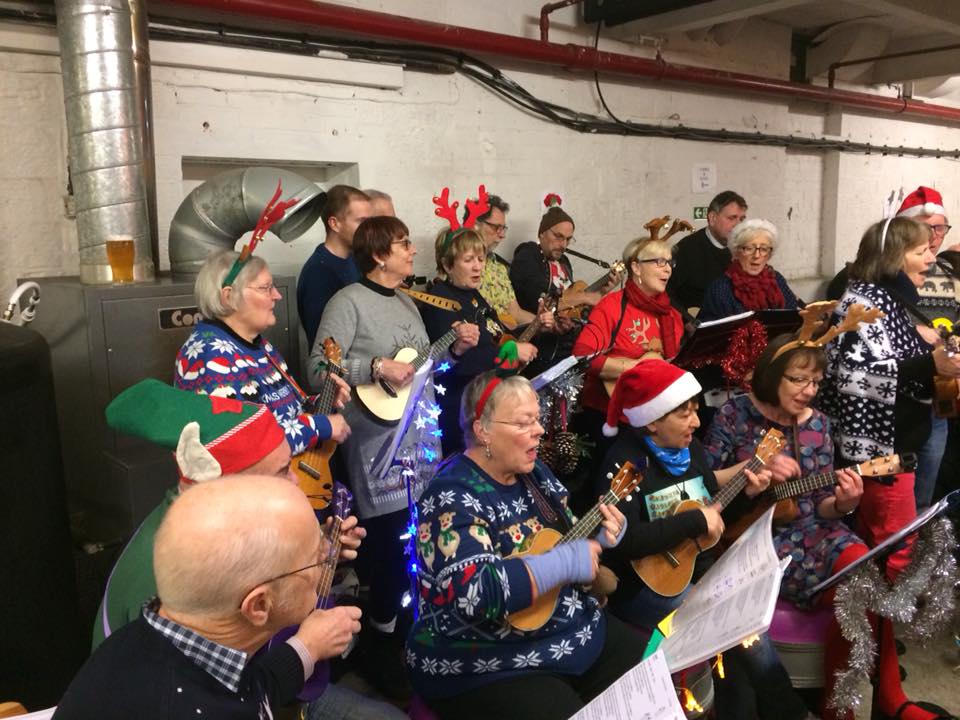 HUG has now firmly established itself as a recognised part of Haworth's lively music scene, playing regularly at local venues.  We fundraise for local charities, run workshops in schools and play at local community events and clubs.